On May 15, 2022, a painting exhibition titled "Clouds of Indochina" will take place at Ana Mandara Villas Dalat Resort. This will be the ideal destination for those who love painting and want to be immersed in a sophisticated art space.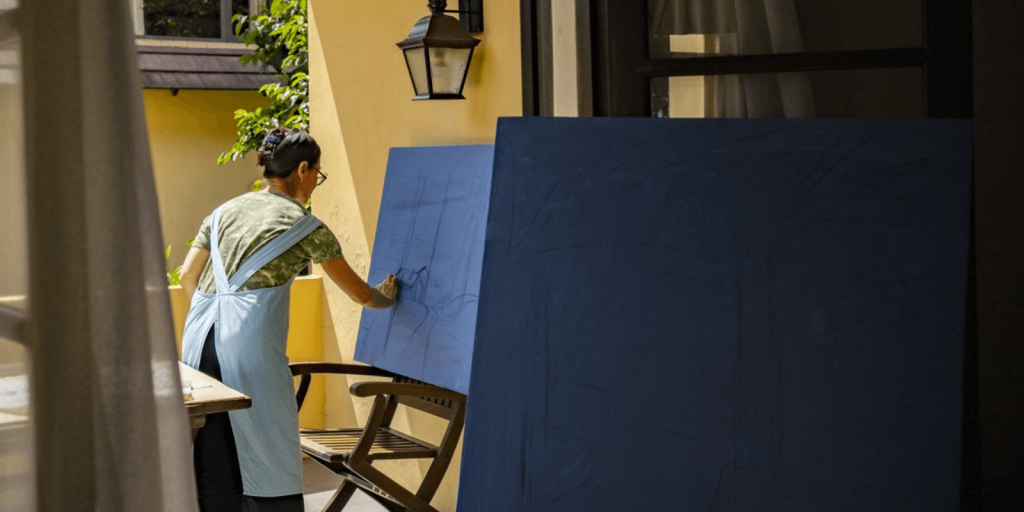 The exhibition is part of the Creative Camp project of painter Le Anh Quan taking place from May 4 to 15 at Ana Mandara Villas Dalat resort with  4 talented artists of Vietnamese painting: painter Luu Vu Long (1976), painter Dao Le Huong (1965), painter Dinh Thien Tam (1982), painter Dinh Khac Cong (1958).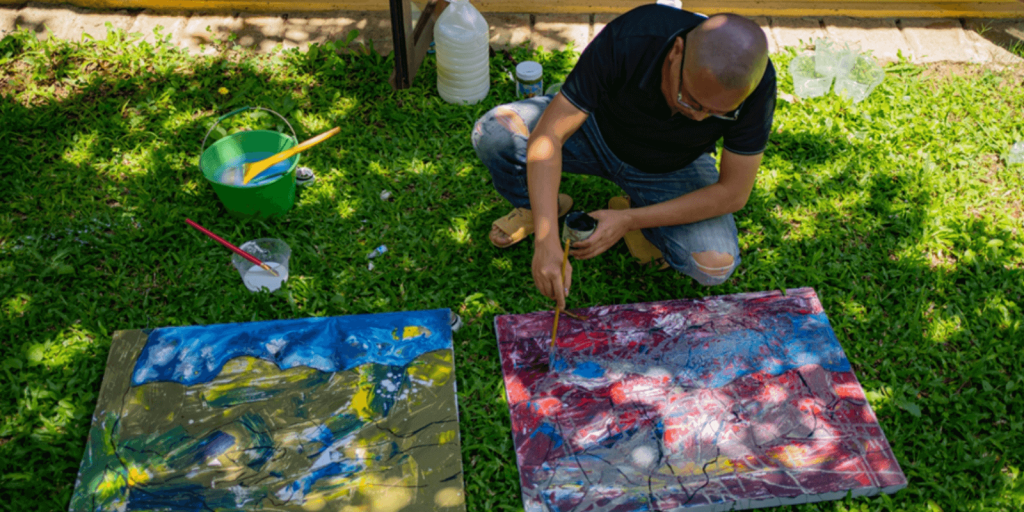 Accordingly, during a week of participating in the creative camp, the artists experienced living and creating art in a peaceful space, completely separate from the hustle and bustle at Ana Mandara Villas Dalat.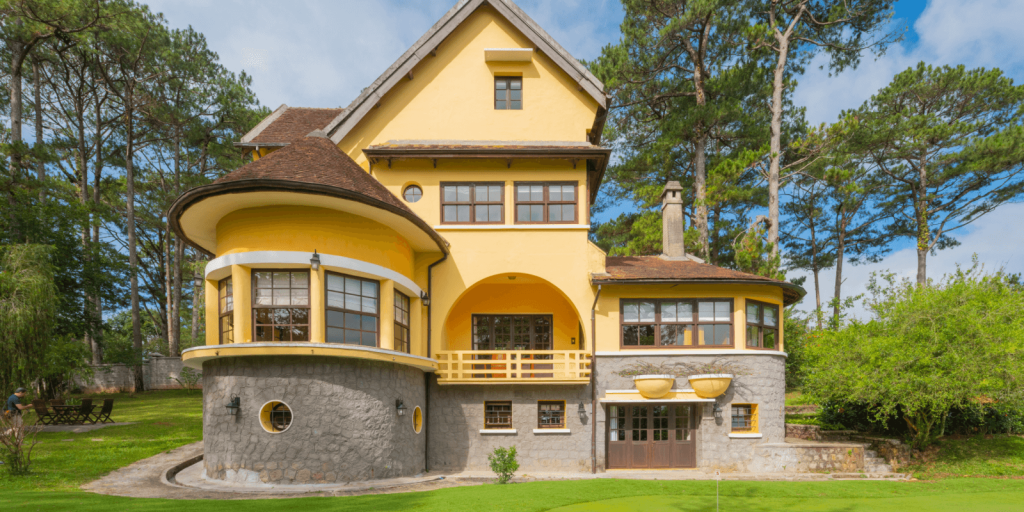 Known for the unique style of the old French villas located among the green pine hills built in the 1920s – 1930s, Ana Mandara Villas Dalat received the favor of many painters and artists as the place to be. to spark creativity and organize art exhibitions.
Returning to Da Lat after the success of an art exhibition called "Ballet Girls" with 17 unique works in February, this time, artist Le Anh Quan will bring to the project the creative source camp project. Fresh creative inspiration with 4 artists.
He shared: "I am always looking for new emotions to create inspiration for creativity and sublimation in each work of art. It's been a while since the exhibition "Ballet Girls" but I still have a lot of slow, simple but delicate emotions in the natural space and the old yellow villas full of flowers. recall".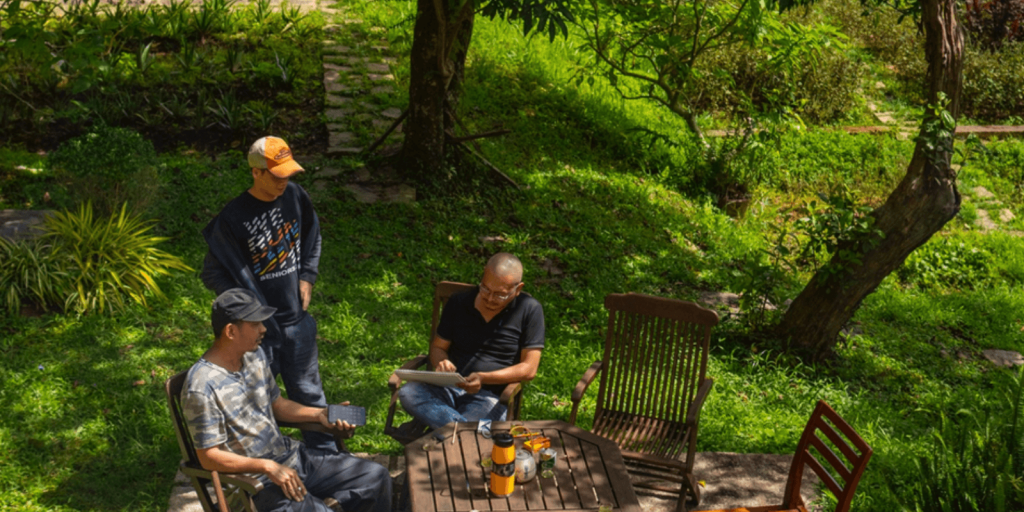 Perhaps with that notion about Da Lat, this creative camp project and "Indochina Clouds" will not only be a mere painting exhibition, but also a place for artists to let their souls wander like clouds. "Travel" to find the vivid moments of time hidden in every corner, landscape, flower or in each moss-covered ancient villa of the dream city.
Regarding the meaning of the name "Indochina Clouds" of the exhibition, painter Le Anh Quan shared: "Da Lat is a typical ecological city with a European appearance in Indochina (Indochina – Indochine is the common name). of the beautiful countries of Southeast Asia, including: Vietnam, Laos, Cambodia, Thailand, Myanmar and Malaysia in the nineteenth century). In Da Lat, each scene exudes a harmonious blend between the nostalgic beauty of Asian traditions and the romantic style of the French style. The harmonious combination between the two identities brings a new style, in line with the quintessential art perspective and history, so that those who come to Da Lat can both feel the rustic, warm, Simple but also full of elegance and arrogance.
Da Lat with thousands of green pine trees, romantic fog, blooming flowers… is a dreamland, beloved; is a land that converges enough elements to bring strong emotions and evoke inspirations for artists to create unique and quality works of art.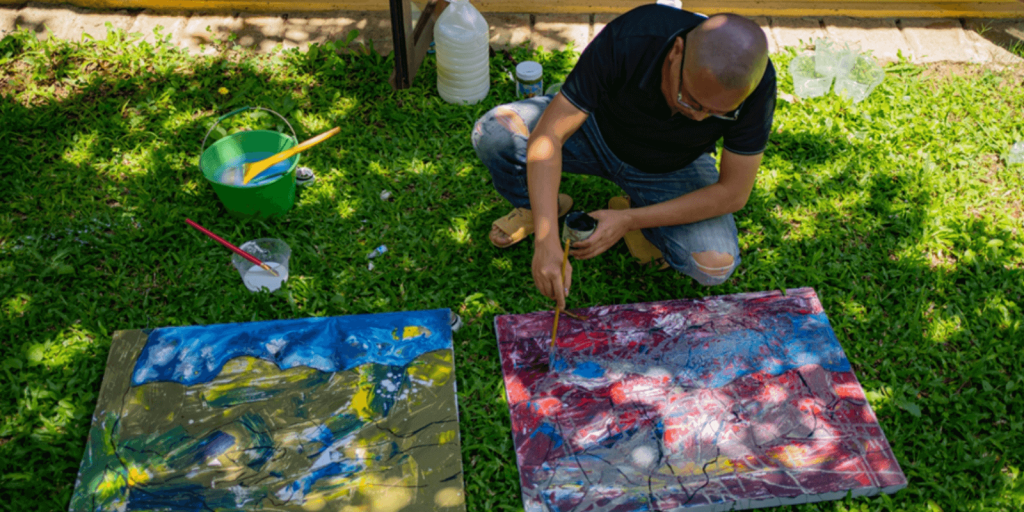 In their own artistic language, each artist and work participating in the exhibition will most clearly express their feelings with particularly impressive experiences here."
An exhibition displaying 25 impressive works, linked together by an invisible string called "Indochina Clouds" by artists will be held on May 15 at Ana Mandara Villas Dalat.